About Powell County Public Library
A committee met on August 25, 1964 and elected officers for running the library. Andy Dudley was elected President and Jean Adams, Secretary/Treasurer.
The next meeting was held on November 23, 1964. Mr. Dwight Pendleton was said to have made a motion to take over the bookmobile. Mrs. Beulah Brewer was the first driver.
On February 9, 1965 Ruth Townsend was hired as Librarian. It was stated that the library would be open for 10 hours per week. Tables, chairs and books would be purchased, with the budget for books at $500.00.
On October 15, 1965 Mr. Dwight Pendleton made a motion that the librarian work week be increased from 10 hours to 24 hours and the librarian's wages be set at $1.25 per hour.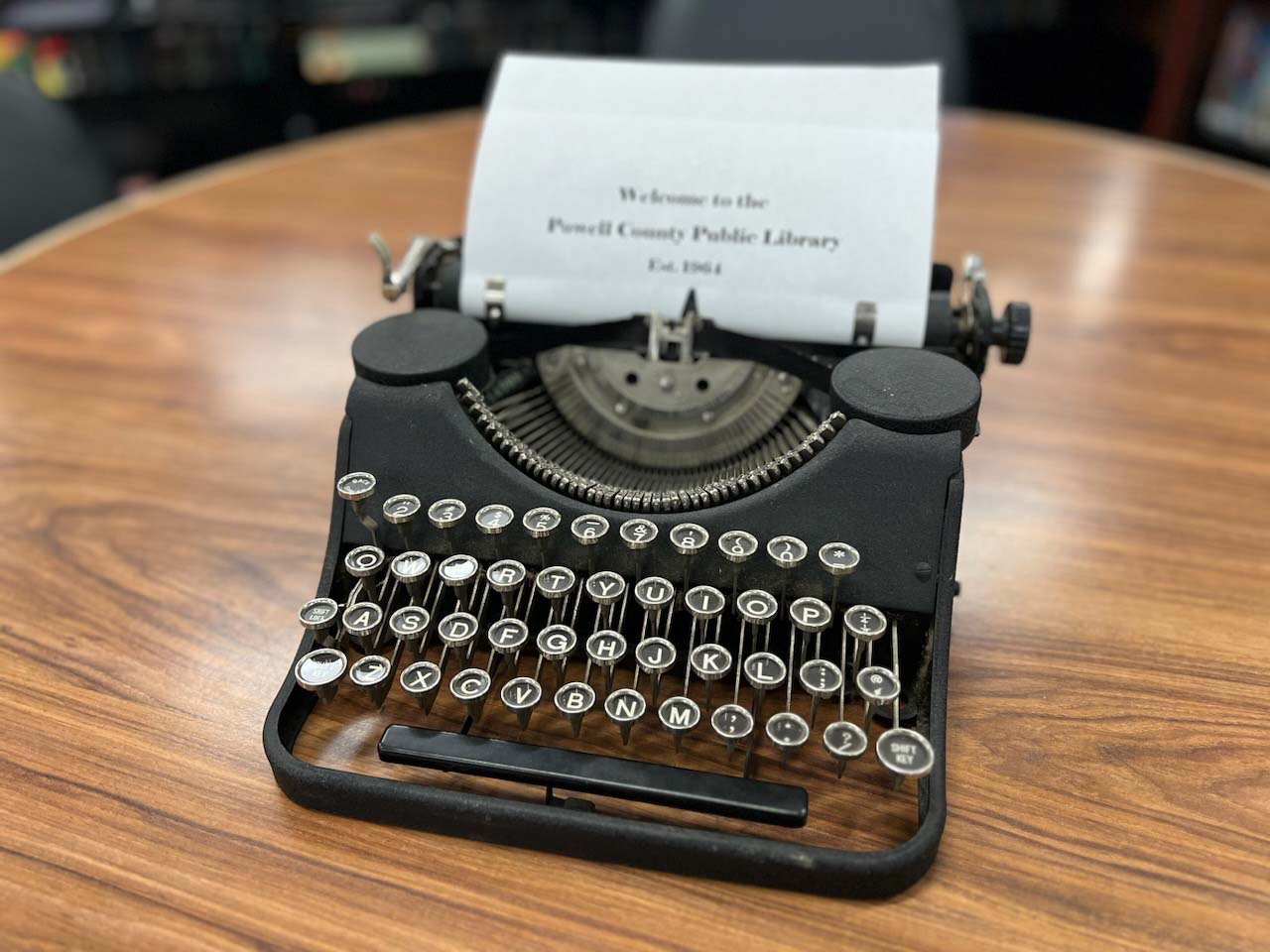 The current library was finished in 1986 and was built under a Board of Trustees including Pauline Billings Tuttle, Steve Hale, Dallas Pelfrey and Patricia Peck. It now holds close to 30,000 items for checkout with patron access to thousands of additional titles through Libby online services.
Patrons have access to free computer and internet services and copying and fax services for minimal fees.  The bookmobile runs consistently, supplying information and literature to those who are unable to come in. Baby, children, teen, and adult programing brings hundreds of community members through the doors annually.
A new Powell County Public Library is in our future!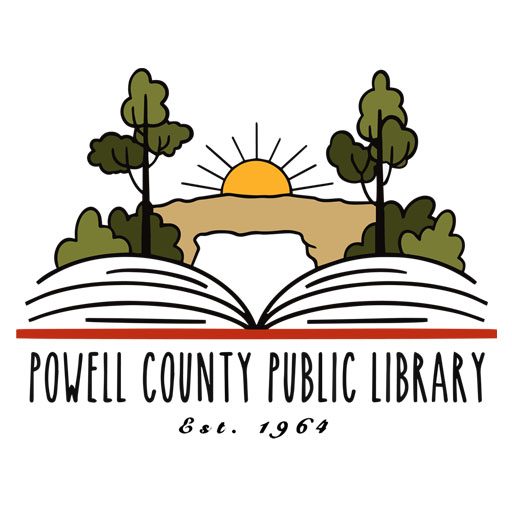 Our new library logo was designed by local artist Mariah Rogers. Mariah graduated from Powell County High School in 2014 and studied art education at UK.  Her artistic endeavors now include logo and poster design, mural painting and more.  When envisioning the new logo design, we wanted to integrate elements of Powell County's unique natural environment with aspects of literature.  We are excited to share this new logo with you.
Woody Randall
Circulation / Goodwill Industries